Harland and Wolff - Shipbuilding and Engineering Works
Our high-quality Rolex fake models feature a double core silicone "O" Rings, made of solid tube rubber create an airtight seal, providing decent IP65 water resistance (rain/spash proof).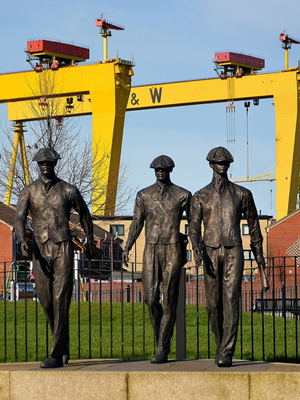 The Yardmen
The public artwork at Pitt Park on the Newtownards Road pays tribute to the city's shipbuilding heritage and is set within the timeframe of 1912.
It was created by leading Irish artist Ross Wilson and features three bronze workmen on their way home from "The Yard".
First Minister Peter Robinson unveiled the "Yardmen" on 28 March 2012.